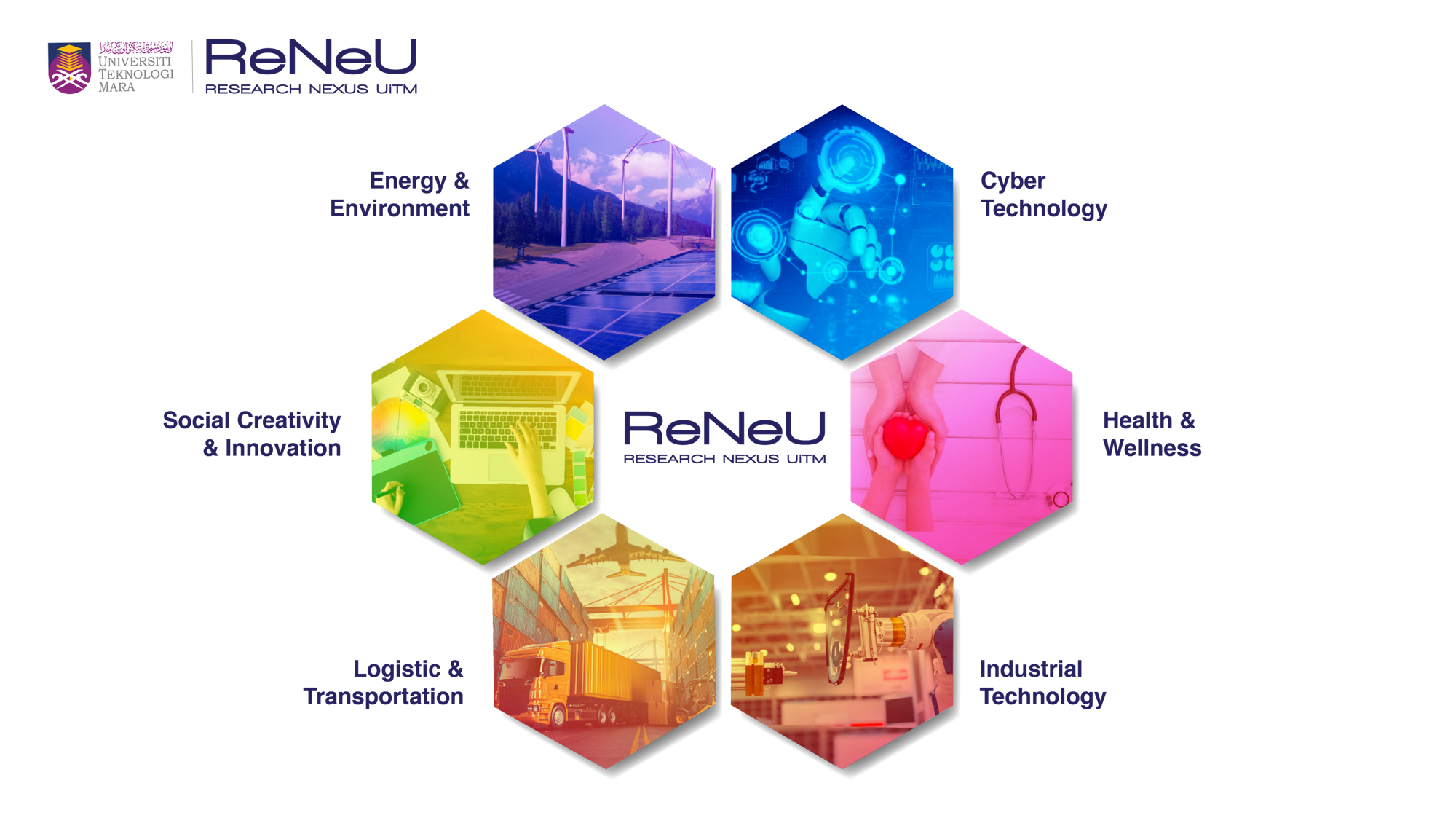 Introducing ReNeU, a rebranded entity under the portfolio of Deputy Vice-Chancellor of Research & Innovation of UiTM office. This entity was previously known as Community of Research (CoRe) which was later restructured to give a fresh new look and a more systematic management.
ReNeU will lead the UiTM's research & development agenda in promoting high impact multidisciplinary research. This entity envisions to galvanise the excellent research practices amongst UiTM's researchers to soar higher than ever.
ReNeU is ventured by its Director, Professor Dr Nooritawati Md Tahir with 6 Deputy Directors who are specialised in their respective niche areas, in line with the National priorities and UiTM 2025 Strategic Planning.
Industrial Technology
Advanced Materials, Smart Manufacturing, Plant and Process and Construction & Infrastructure
Cyber Technology
Space & Satellite, Big Data &Data Analytics, Cyber Security, Robotics & AI and Smart Sensors
Health & Wellness
Preventive healthcare, Sick Care, Rehabilitative Care, Genomics, Non-Communicable Disease and Natural Product
Logistics & Transportation
Transportation, Logistics & Halal-hub, EV-AV, UAV, and Aviation
Energy & Environment
Water Security, Renewable Energy, Environment & Climate Change, Solar Technology, Biodiversity and Food Security
Social Creativity & Innovation
Creativity, Islamic Finance Fintech, Socio Innovation, B40-Talent, Entrepreneurship & Artrepreneur and Socio-Economic